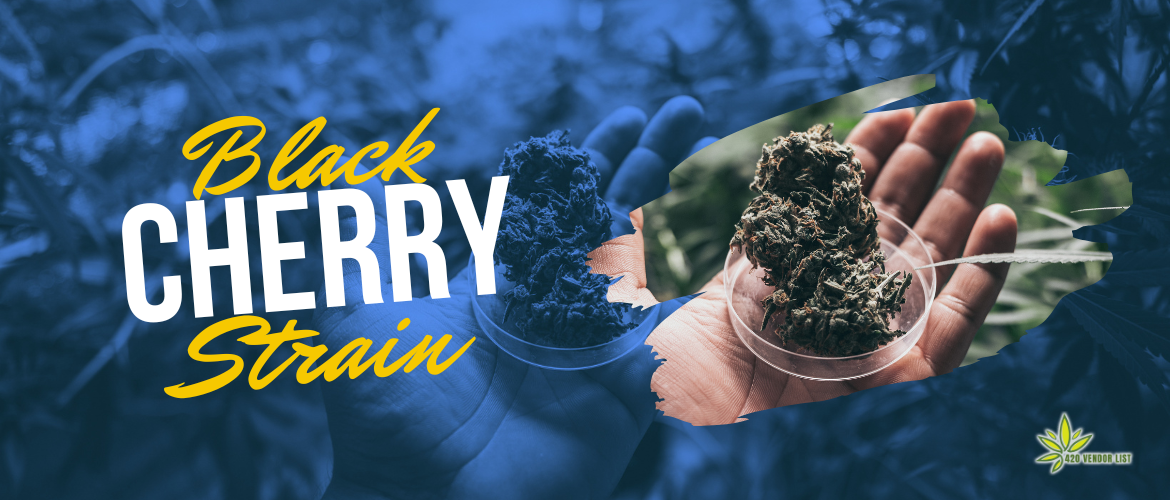 If you can find Black Cherry Gelato weed strain, it may be the finest dessert strain you've ever tasted. This cross between Acai and Black Cherry Funk was created by an unknown group and has an Indica-dominant character that puts up a fight. Robust tastes are plentiful, but finding this cannabis is complicated in most cases.
Appearance
Although not much is known about Black Cherry Gelato strain, we do know that her THC potency of 26% can be brutal to handle for those who are less experienced. The glowing exterior of each dark green nug is packed with amber-colored trichomes, and the thin orange pistils that protrude through the sparkling surface are a beautiful golden color. With a stronger flavor than you might anticipate, this cannabis is mostly cherries and berries, but herbs and skunks are also present to create a more balanced taste.
Effects
For most, Black Cherry Gelato weed strain is a smooth ride that leads smokers on a cerebral and physical jaunt through which they can relax at night. The initial effects of cannabis are often felt as relaxation and euphoria, with your mind being free of all anxiety and a grin on your face. When you're feeling content, and your happiness is overflowing, it's not unusual to start experiencing tingles throughout your body. You might even find yourself glued to the couch, too comfortable to budge. If that happens, there's no use fighting it—give in and enjoy a blissful sleep.
[ Read Also Frosty Gelato Strain Review]
Medical Benefits
If you're looking to ease your medical symptoms with cannabis, Black Cherry Gelato should be at the top of your list. This high-powered strain is known for its ability to quickly and effectively alleviate various issues. Her relaxing abilities are unmatched, and if you struggle with anxiety or depression, her happy attitude will likely lift any burdens you once carried. When you smoke a lot of this woman, insomnia will soon follow, but be sure to check your tolerance before going on a binge.
[ Read Also Mars OG Strain Review]
Growing
Black Cherry Gelato is an Indica-dominant hybrid, and although anyone would love to have her in their own backyard, not many people know how to take care of her. Personally, acquiring seeds or clones for this bud is quite difficult, retail level included. If you find yourself with the chance to develop her, we strongly advise consulting with an expert grower before taking action.