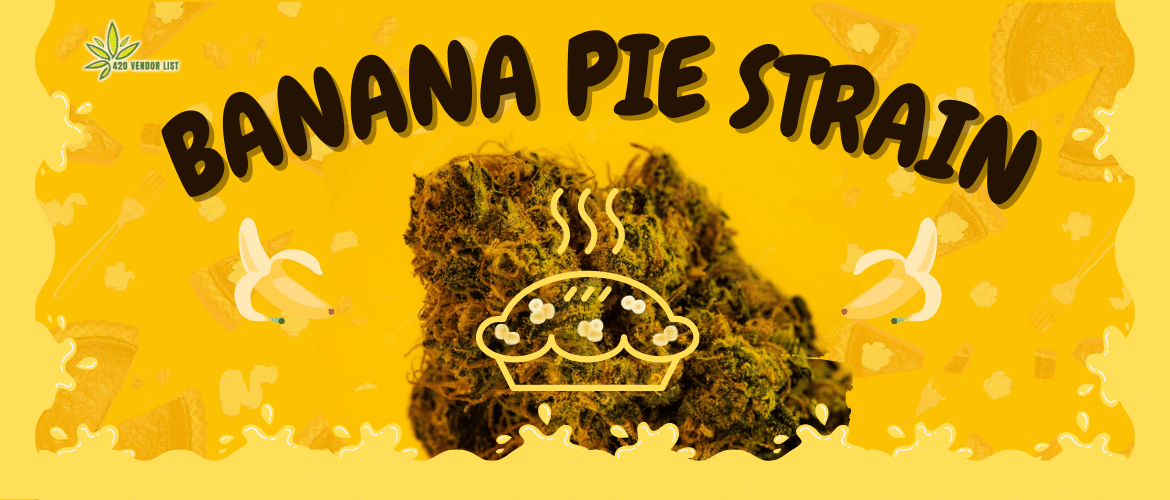 When the classic Banana Kush and the sweet and sour Cherry Pie strains were crossed, a rare indica-dominant hybrid (75% indica/25% Sativa) was born: Banana Pie. The Banana Pie strain has a THC level of 14 – 25%.
Due to its rarity, there is frequent debate among smokers as to where exactly the strain originated. Generally speaking, you can divide people into two camps. One source says the hybrid was created by crossing Banana Kush and Cherry Pie, while another says it's a cross between Key Lime OG, Banana OG, and OG Kush.
This is one of those cases where two equally wonderful strains share a name, and there is some debate as to which one developed first. We'll focus on the first one for this review.
Banana Pie Appearance and Aroma
The strain known as "banana pie" is deliciously aromatic and provides users with a comfortable, social high. According to consumers, the Banana Pie strain primarily smells like berries, herbs, and spices. From the buds, you can smell both the cherry and banana scents. As soon as it is lighted, aromas that are both earthy and spicy begin to emerge, which work wonderfully with the sweeter ones.
Banana Pie Flavor and Effects:
In spite of the strain's rarity and strangeness, smoking Banana Pie is a sweet and satisfying experience. Banana Pie has a cherry berry sweetness on the inhale, with touches of fresh banana and nuttiness on the exhale.
This cannabis strain is highly regarded, just like the well-known Lemon Pie weed and the Banana Creme Pie. Sweet strains are popular among stoners not just because of their delicious flavors and aromas but also because of their pleasant high.
Banana pie has a unique ability to evoke joy and calm without causing severe couch-lock. Stoners report the hybrid's recreational use produces euphoric, relaxed, and giggly effects.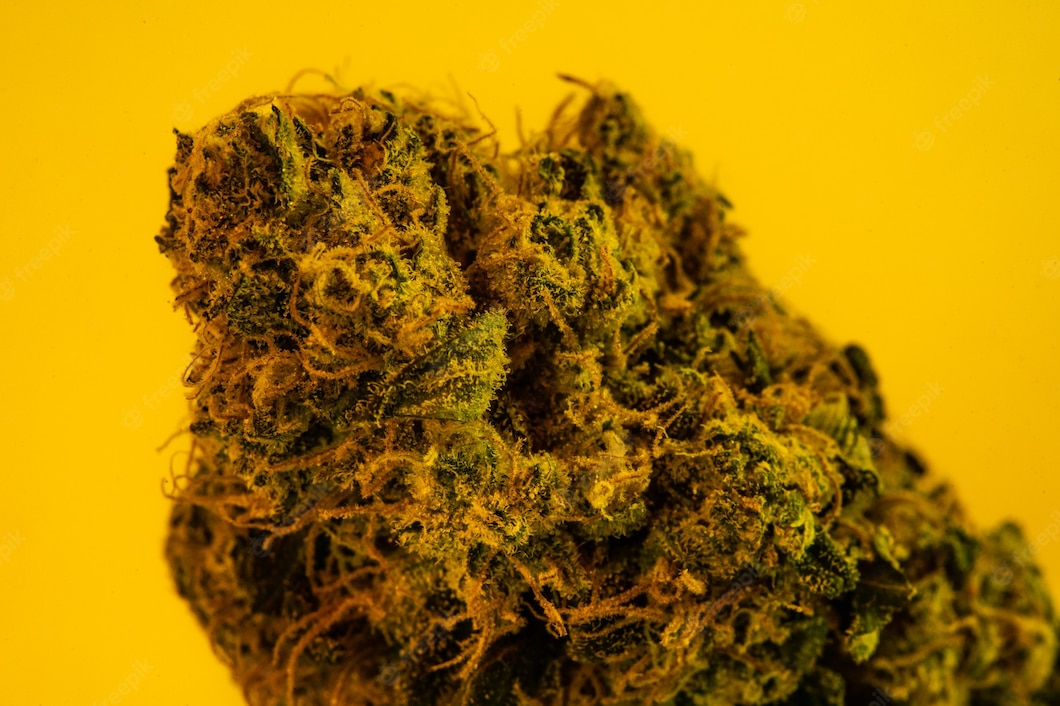 How to Grow Banana Pie?
This Indica-dominant strain, known as Banana Pie, develops small plants that produce buds in a variety of colors, including green, orange, and even purple. The strain is easy to cultivate both indoors and out, taking between 56 and 63 days to bloom in early October. When grown in conditions that are perfect, the Banana Pie strain generates above-average yields of very resinous buds.
You can only buy Banana Pie in the form of seeds. It's possible that clones could be obtained from the growers themselves.
You Might Also Like: [White Cake Strain Review]
Should You Give the Banana Pie Strain a Shot?
The Banana Pie strain is perfect for hanging out with a small group of close friends on a Friday night when there's no pressing work to be done. This weed is excellent for a social gathering or jam session since it stimulates conversation and, in some people, originality.
The Banana Pie strain is ideal for creating moments of inspiration and pairs well with any activity that doesn't call for a lot of physical or mental effort. After a few puffs, some stoners also describe bursts of laughter and a more upbeat disposition.
These aren't the only benefits of this kind of strain, though. The hybrid banana-flavored strain of cannabis is said to have numerous medical benefits, according to cannabis enthusiasts.