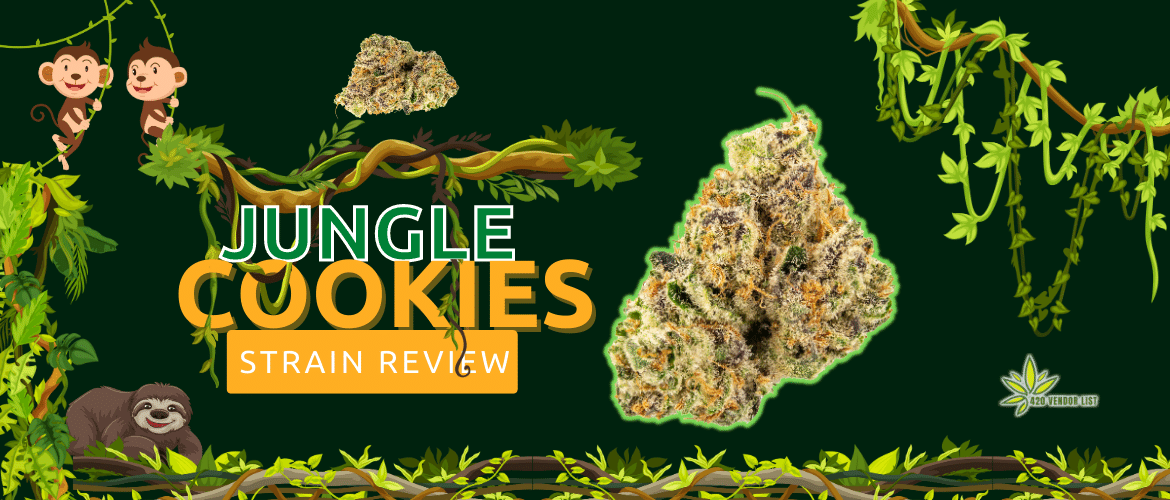 One of the most potent Indica strains available, Jungle Cookies, is also known as Jungle Scout Cookies. This strain is a cross between two legendary strains: GSC and Jungle Kush.
This marijuana hybrid strain, which is composed of 70% Indica and 30% Sativa, was bred to have high levels of THC (20% – 25%) and a low CBD content.
Anyone who enjoys indica strains and values a high degree of strength in their dose will find Jungle Scout Cookies to be an excellent choice. This strain is well known for having a highly strong flavor and producing a high that lasts for a very long time.
Jungle Cookies Appearance and Aroma.
There are subtle hints of pine, pepper, and lemon in the Jungle Cookies strain that make it a one-of-a-kind experience—one that you're sure to like if you're in the mood for something a little bit unusual.
This strain, known as jungle cookies, has a potent flavor and lingering effects, making it inappropriate for those with weaker tolerances.
The buds of Jungle Cookies are a fluffy spade form with a rich olive green color, and the leaves are a deep purple. Orange hairs and crystal resin cover these nugs.
There is a strong, pungent odor that comes with smoking the hybrid strain jungle cookies, which is why many consumers choose to do it in open areas or with plenty of ventilation.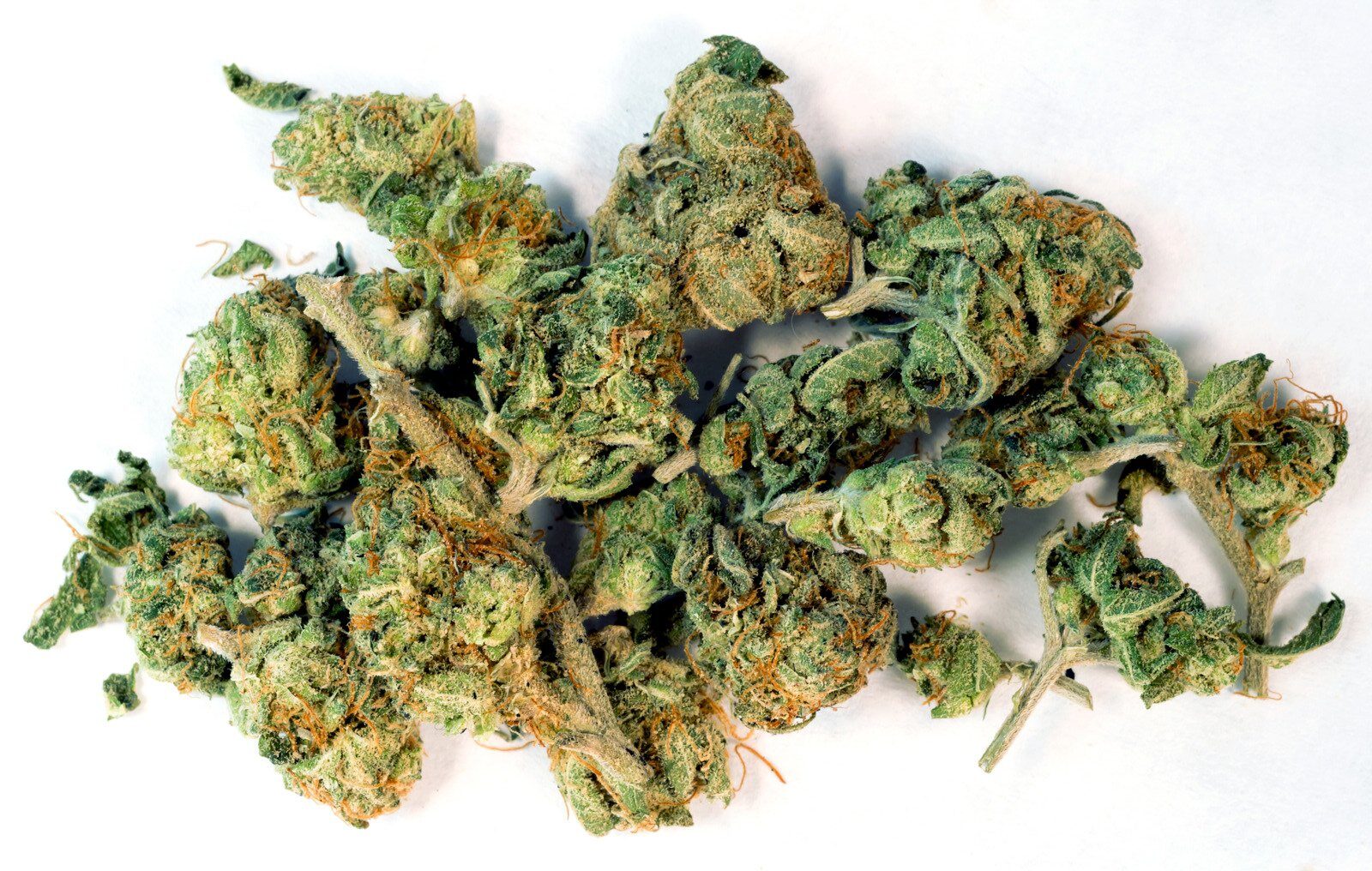 Jungle Cookies Effects and Taste.
Users report feeling effects comparable to those of GSC, its parent, after consuming Jungle Cookies. It has been reported that the experience of consuming Jungle Cookies begins with a mentally energetic and euphoric high, then gradually shifts into a full-body high that is both long-lasting and calming.
In contrast to other strains, this one won't make you feel like you have to stay in bed all day, so it's perfect for social gatherings or marathon movie sessions. However, overdosing on Jungle Cookies might make you extremely sleepy, so you should save it for bedtime if you want to try that.
The flavor of Jungle Cookies can be described as earthy and slightly gassy, with hints of cherry, lime, and lemon. The flavors are quite delicious, which is one of the reasons why the jungle cookies cannabis strain is considered to be one of the best strains to try.
Medical benefits of Jungle Cookies.
By lowering nausea and improving appetite, Jungle Cookies can help alleviate the symptoms of eating disorders such as irritable bowel syndrome and Crohn's disease. Additionally, this strain's anti-inflammatory properties have helped alleviate the discomfort of arthritis and other joint ailments for many people. These are merely recommendations, and they should not be considered a substitute for the guidance of a qualified medical professional.
You Might Also Like: [Should You Give the Banana Pie Strain a Shot? Detailed Review]
Flowering Time for the Jungle Cookies Strain.
Jungle Cookies has a short flowering time of about 65 days, yet it produces very high-THC buds.
Their cannabis seeds can be grown both indoors and out, with a harvest window of mid-October for outdoor cultivation. The average yield per plant when growing marijuana indoors is 21 ounces, whereas the average yield when growing it outdoors is over 23 ounces.
Growing conditions in warm, humid climates with regular pruning are ideal for jungle cookie seeds.
Jungle Cookies Strain Review
The Jungle Cookies strain is a great choice for anyone looking for a potent marijuana strain with high yields and easy-to-grow characteristics. This strain can be grown both indoors and outdoors. It is also a very hardy strain and can tolerate some of the harsher climates that other cannabis plants may struggle with.
The fact that the Jungle Cookies Strain is delicious, energetic, and potent explains why it has maintained its popularity over the years.