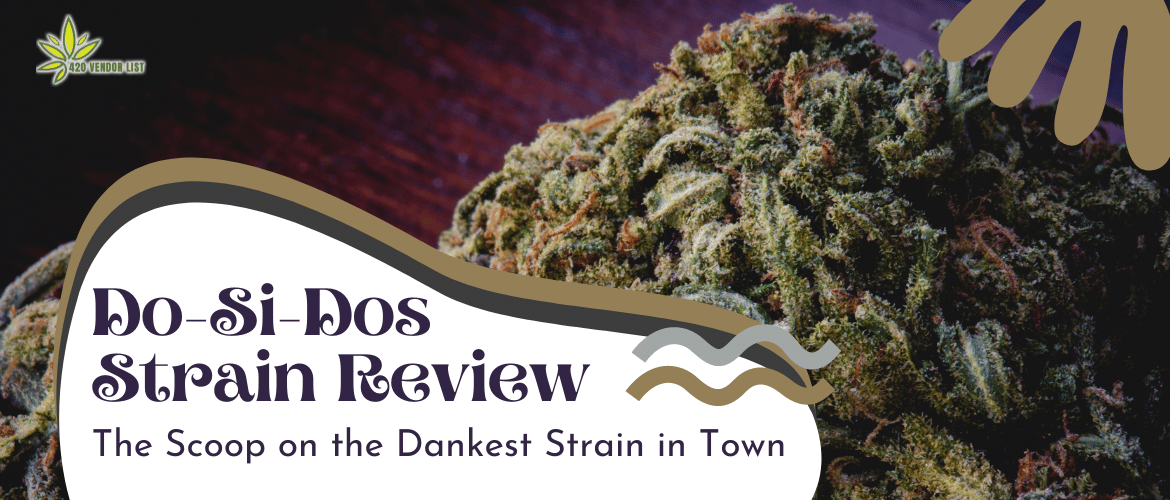 Are you a fan of flavorful strains that deliver a punch? So if that's the case, you're in luck: the Do-Si-Dos strain is here and is making waves in the cannabis community. It's no surprise that this dank hybrid is becoming a staple in the cannabis industry. Let's dive in and see what makes this strain so special.
Understanding the Do-Si-Dos Strain
Do-Si-Dos is an incredibly potent Indica-dominant hybrid that was developed by crossing the well-known Girl Scout Cookies and Face Off OG strains. This strain's THC content can exceed 28%, making it inappropriate for those with low tolerance. To balance out its potent THC content, the Do-Si-Dos strain also has a decent CBD level of 1%, making it suitable for both medical and recreational use.
The Aesthetic Appearance of Do-Si-Dos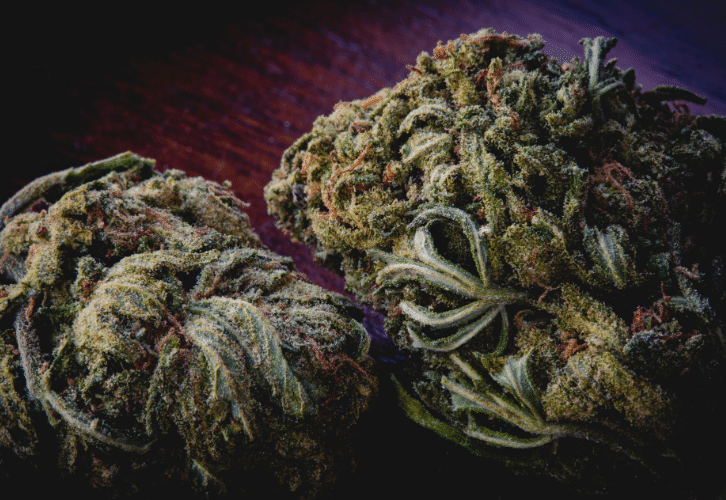 This strain's dense, resinous buds are covered with sparkling trichomes, giving the plant an eye-catching appearance. There are touches of purple and orange in the hair, and the nugs are a gorgeous green color overall. The buds are covered in a dense coating of sticky white trichomes, which gives them a frosted and enticing appearance.
Exploring the Aroma & Flavor of Do-Si-Dos
Do-Si-Dos is a hybrid of the Girl Scout Cookies and Face Off OG strains, therefore its scent is a combination of the two. The aroma of Do-Si-Dos is sweet and a little bit spicy, with a hint of pine and earthiness. The aroma of this strain is potent and alluring, making it a memorable choice.
The Do-Si-Dos strain is notable not just for its pleasant aroma but also for its delicious taste. When you take a deep breath in, you'll notice a wave of sugary cookie dough taste, with a touch of pine on the exhale. Exhaling releases a more earthy, skunky, and slightly spicy diesel aftertaste. The flavor profile of this strain is special and wonderful; it won't disappoint.
The Potent Punch of Do-Si-Dos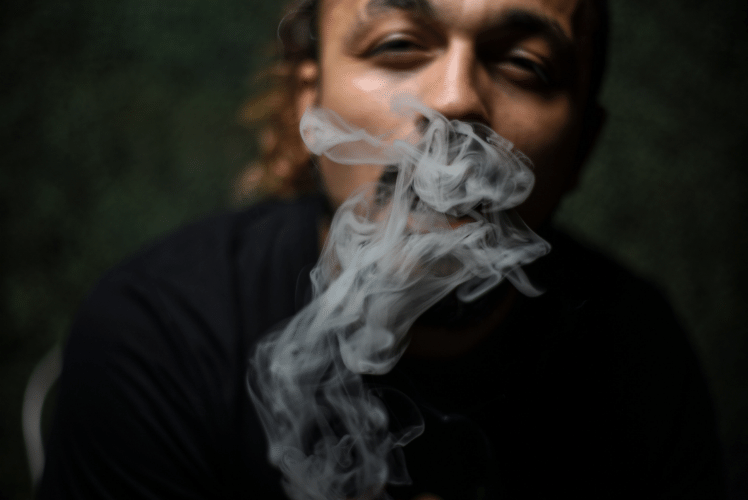 Do-Si-Dos is a powerful Indica-dominant hybrid that can induce feelings of relaxation, sedation, and euphoria in the consumer. This is a great strain to apply before bed because it will help you relax and forget about your worries. The medicinal benefits of the Do-Si-Dos strain include relief from chronic pain, anxiety, and depression.
Growing Your Own Do-Si-Dos
Do-Si-Dos is a hybrid strain that can be grown inside or outside and is thought to be a fairly easy plant to grow. It is a fast-growing plant that blooms in just 8–9 weeks and can make a lot of high-quality buds. When cultivated indoors, a Do-Si-Do needs to be trained and pruned so that the canopy is even and the buds receive as much light as possible. Outdoor growers should also take care to give their plants the right nutrients, water, and light exposure to get the best yields.
Related: [ Get Lit with the Black Gelato Strain: A Comprehensive Review of One of the Dopest Strains ]
To get the best results, growers should start with good seeds and keep the temperature and humidity levels the same throughout the growing process. If you give your Do-Si-Dos the attention and care they need, you'll be rewarded with large harvests of dense, sticky buds that are loaded with THC and CBD.
Final Words
To summarize, the Do-Si-Dos strain is a highly potent and well-balanced hybrid that provides its users with a wide range of effects and benefits. With a sweet and earthy taste, effects that are both energizing and relaxing, and plants that grow quickly and produce a lot, it is a great choice for both recreational and medical use. Do-Si-Dos is an excellent choice whether you need a stress reliever, want to lift your mood, or just want to chill out and feel good.
Q: What are the parent strains of Do-Si-Dos?
A: The parent strains of Do-Si-Dos are Girl Scout Cookies and Face Off OG.
Q: What is the THC and CBD content of Do-Si-Dos?
A: Do-Si-Dos has an average THC content of around 20% and a CBD content of 1%.
Q: How does the Do-Si-Dos strain taste?
A: The Do-Si-Dos strain has a sweet and earthy flavor with hints of nutty and spicy notes.
Q: What are the effects of the Do-Si-Dos strain?
A: The Do-Si-Dos strain produces uplifting and relaxing effects that can help relieve stress and improve your mood. It is also known for its pain-relieving and appetite-stimulating properties.