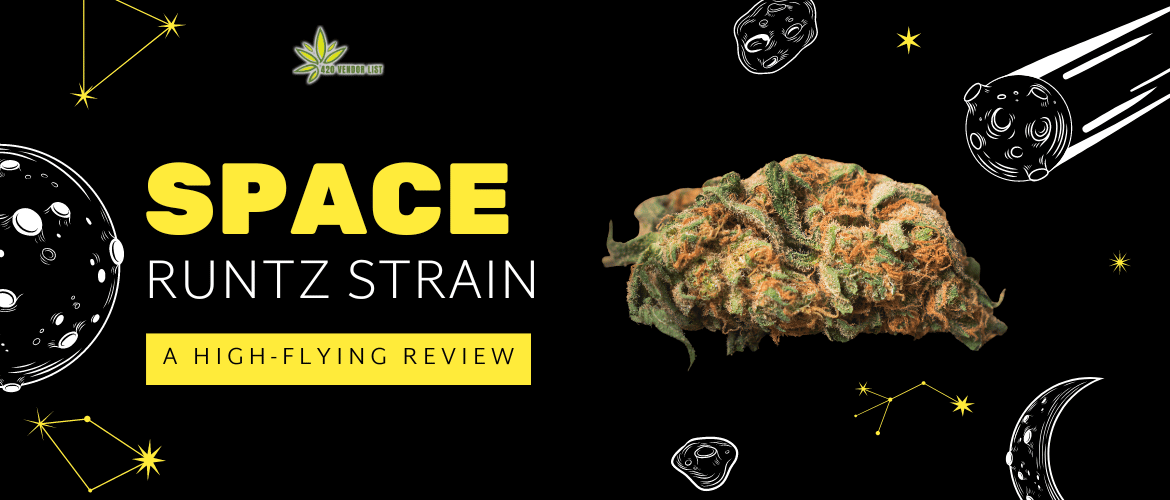 The Space Runtz strain is a hybrid that was created by crossing the classic Zkittlez and Gelato strains, and it has an excellent overall balance. Space Runtz is the ideal mix for those who enjoy both the flavor and the high. You can tell right out of the bag that this is a premium strain.
Space Runtz Strain Appearance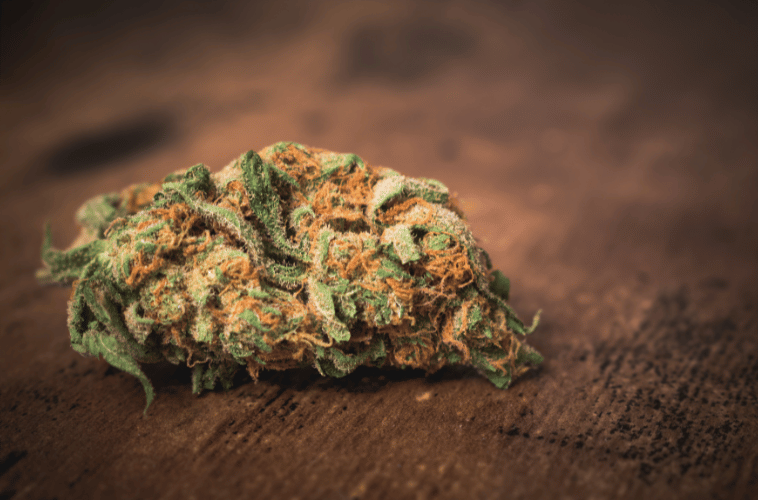 The buds of Space Runtz have the appearance of popcorn-shaped olive green nuggets that are fluffy and have deep purple undertones. They also contain solid red-orange hairs and a coating of tiny, purple-tinted white crystal trichomes. Space Runtz is just as beautiful from the ground up, which really shows off the volume and softness of this Strain.
Space Runtz Strain Aroma & Flavor
Space Runtz has an aroma similar to its parents, earthy with a citrus undertone and a touch of sweetness from the addition of fresh sweet fruits. She has a silky touch, and a little goes a long way, resulting in a sky-high buzz after only a few minutes.
As its name says, this flower has a taste reminiscent of sour and sweet fruit candies, with just a hint of citrus.
Space Runtz Strain Effects and Usage
The high from Space Runtz is as sweet as the flavor, and it lasts for a while, allowing you to chill down and feel at peace. Just after you exhale, you'll start to feel the effects of the Space Runtz high, which include an increased sense of happiness and a slight sharpening of the mind.
Space Runtz is an excellent option for treating conditions like chronic pain, insomnia, depression, chronic stress, and nightmares due to its high 19-21% average THC level and its ensuing effects.
How To Grow Space Runtz Strain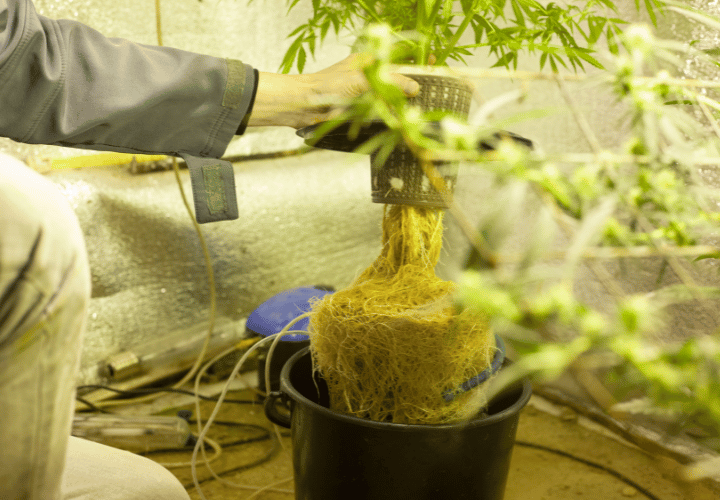 This strain, a cross between Zkittlez and Gelato, is known as Space Runtz and has a nice, even high. Because of its hybrid origin, it likely yields medium-sized plants. The usual flowering period for Space Runtz is 56-63 days indoors and late September to early October outside. It grows nicely both indoors and out.
You Might Also Like: [ Lemon Dog Cookies Strain Review: Exploring the Refreshing Citrus and Relaxing Effects]
Final Thoughts
To summarise, the Space Runtz is a powerful and well-balanced hybrid that offers its users a wide variety of effects and benefits. It's a top pick among smokers thanks to its pleasant, earthy flavor, uplifting effects, rapid growth, and high yield.