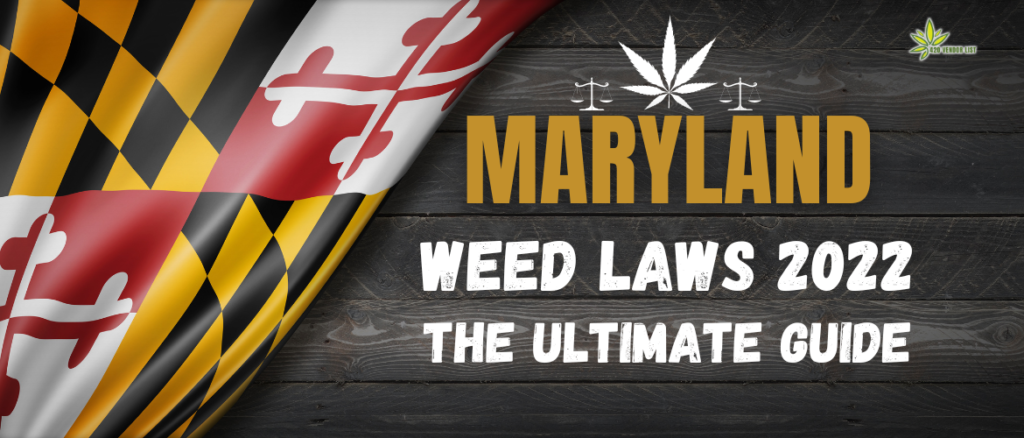 Yes and no. Cannabis is legal in the state of Maryland for medical purposes for patients and caregivers registered with the Maryland Medical Cannabis Commission (MMCC). Adult or recreational cannabis use remains prohibited.
Legal history
In 2014, Maryland's HB 881, the Natalie M. LaPrade Medical Marijuana Commission Act, was signed into law by Governor Martin O'Malley. SB 881 established the Natalie M. LaPrade Maryland Medical Cannabis Commission (MMCC) and tasked it with drafting rules for the legal use, production, possession, and distribution of cannabis products to citizens over the age of 18.
In August 2019, the Maryland Medical Cannabis Commission (MMCC) released its regulatory updates. They extended the list of eligible practitioners to include dentists, certified nurse midwives, nurse practitioners, and podiatrists while also making a few administrative amendments.
The Maryland Medical Cannabis Commission (MMCC) is in charge of all licensing, registration, inspection, and testing for the state's medical marijuana program. It also runs the patient and caregiver registry to ensure that medicinal cannabis is distributed in a secure and effective manner.
Cannabis Purchasing Rules in Maryland
Following are the amounts of cannabis that can be purchased by patients who are registered in (MMCC):
120 grams (4 ounces) of usable cannabis
36 grams (1 ounce) THC
More can be recommended by physicians. Edible cannabis goods are not available in Maryland's dispensaries because edibles containing cannabis are illegal.
The only way to obtain medical cannabis is from a state-licensed dispensary. Patients who are unable to purchase marijuana on their own may designate up to two caregivers as proxies to buy and transport the drug on their behalf. Some dispensaries may supply medical marijuana to the patient's house.
How to find licensed dispensaries in Maryland
Patients who have previously registered with the state can locate licensed dispensaries in Maryland and search by city names including Baltimore, Annapolis, and Westminster. In addition to retail sales, many Maryland dispensaries provide delivery and curbside pickup services.
Possessing cannabis
Only individuals who have been placed on the registry and their authorized caregivers are allowed to grow, possess, and use medical marijuana. Each 30-day period, a qualifying patient may hold up to 120 grams (4 ounces) of dry cannabis or 36 grams (1 ounce) of THC in infused products at once. On the certificate, health care providers may limit what is written and will often suggest more. Home cultivation for patients and caregivers is prohibited by MMCC rules.
Possession of less than ten grams of cannabis for personal use is a civil infraction that may result in a fine of up to $100. Higher fines can be imposed on subsequent offenses. Possessing more than 10 grams is a misdemeanor with a penalty of up to one year in jail and a $1,000 fine if you have been previously convicted of an offense.
Medical marijuana registration
The Maryland Medical Cannabis Commission (MMCC) maintains a registry for patients and caregivers. After signing up, Maryland patients must receive a paper from a state-licensed physician licensed by the MMCC. Patients who have received a physician's recommendation and completed the MMCC application can purchase medical cannabis from a state-licensed dispensary.
Before they can obtain marijuana from a state-licensed dispensary, caregivers must register with the MMCC and acquire ID cards. Patients who are under the age of 18 must have at least one adult caretaker present at all times. Minor patients must be under the care of their parents or legal guardians. Patients 18 years old and younger are only eligible for MMCC membership if they are in the custody of a parent or legal guardian. A physician's certificate is good for up to one year after it has been certified.
[ Also Read Washington DC Weed Laws 2022: The Ultimate Guide ]
Application process for patients
The application process is completed and processed entirely online. Each applicant will need to:
As a patient, you must register with the MMCC. If the patient is a minor, their parent or legal guardian should do so first.
Provide a legible, government-issued ID. If the identification does not include an address, proof of residency must be presented.
Upload an electronic copy of a photo that is clear and colorful enough to be used as a passport picture.
Pay the $50 application fee or present a VA or Maryland Medical Assistance Program card to get rid of the charge.
Click the URL in the registration email to verify the account.
Make a note of the patient's identification number so you can give it to a physician.
Designate a caregiver as per need.
Visit a physician who is MMCC-certified and acquire a written affirmation.
To produce a temporary patient ID card, log in to the MMCC registry.
Purchase marijuana from a regulated dispensary.
Application process for caregiver 
Register for an account and submit a government-issued photo ID, as well as proof of Maryland residency.
Complete and submit the Registry's online application form on the MMCC website.
The MMCC will issue a written statement of approval.
Select the patient from the caregiver registry.
For $50, you can get a caregiver ID card