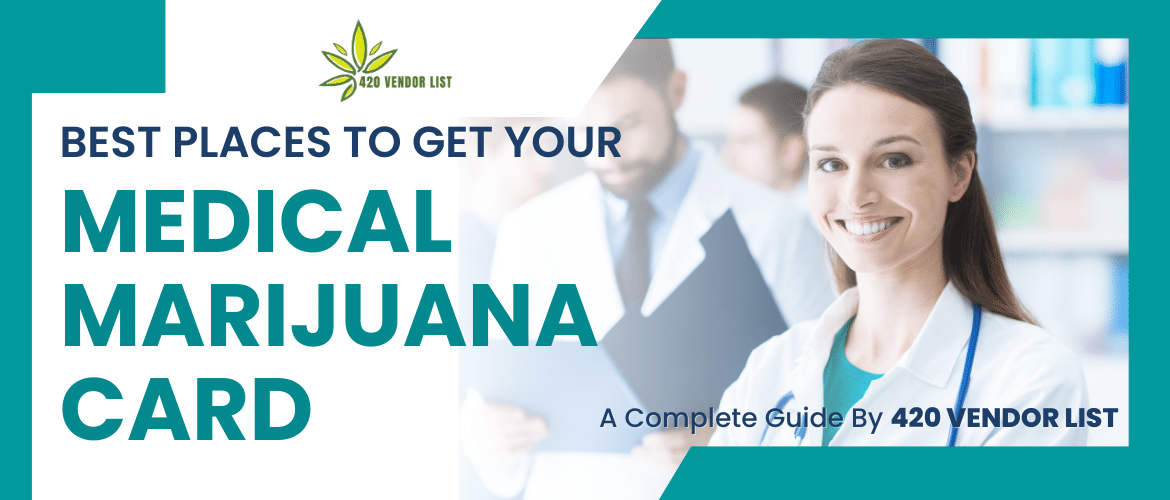 People with chronic pain or other conditions often use marijuana as a medicine. Despite federal prohibition, medical marijuana is authorized in many states and the District of Columbia for patients with certain medical conditions. ‌
"Medical cannabis" refers to any product derived from the Cannabis Sativa plant. Cannabidiol (CBD) and delta-9 tetrahydrocannabinol (THC) are two of its active compounds. CBD offers a number of useful benefits but will not make you feel high in any way. The psychoactive component in marijuana, known as THC, is responsible for the high it produces. ‌
If medical marijuana is legal in your state under specific circumstances, the following information is important for you to know in order to obtain a medical marijuana card.
Whether you're just looking to renew your cannabis doctor recommendation or are new to the world of medical marijuana, we want to make sure you're in good hands, which is why we compiled this list of services to help you find a qualified cannabis doctor in your area that can provide you with a recommendation to consume marijuana legally.
Veriheal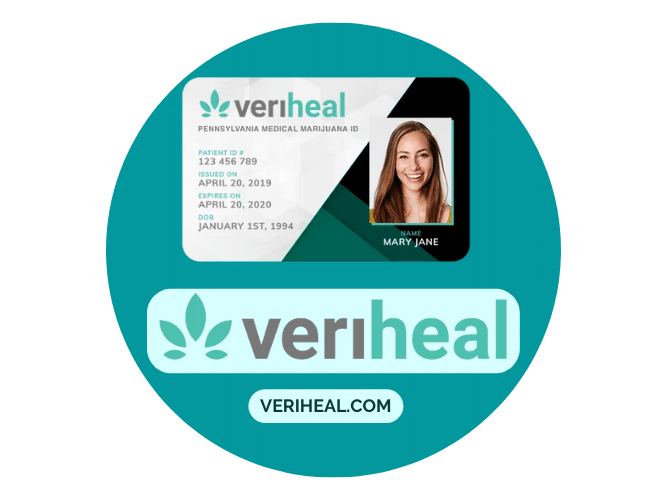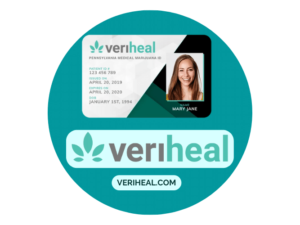 Veriheal is the #1 place to get your medical marijuana card. They connect patients with doctors online through its secure HIPAA compliant online platform, allowing doctors to assist patients in getting access to medical marijuana legally.
The Veriheal service begins at a maximum annual cost of $199. They promise to approve you or give you your money back if you don't qualify.
In addition to medical marijuana card services, they offer personalized cannabis consultations to anyone, anywhere in the world, all through their convenient online platform. These consultations are intended to teach patients more about cannabis and CBD before they begin using them.
How to apply with Veriheal
To receive a Veriheal medical marijuana card, register an account and arrange an online video appointment with a doctor. The entire process requires only around 15 minutes of your time.

After approval, register with the state and apply. Wait for the state to inform you and send your new med card.
Leafwell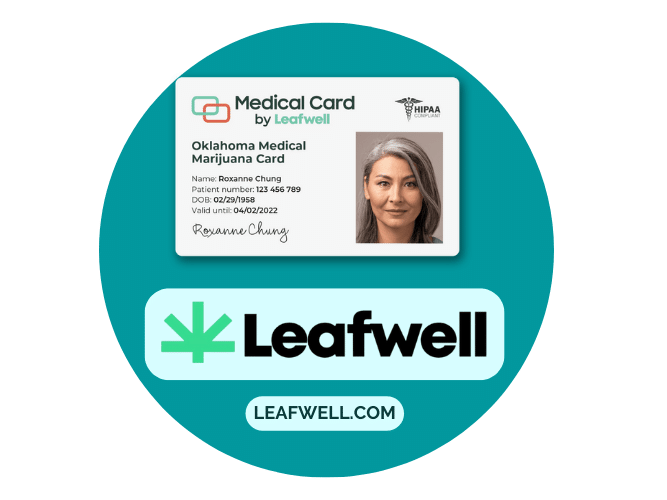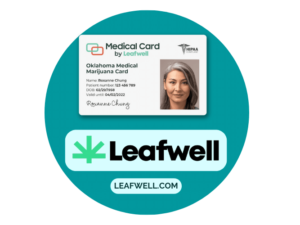 Leafwell connects consumers to qualified healthcare providers in 34 states, making certification fast, easy, and affordable. Their seamless technology platform lets one interact with a network of doctors and obtain certification online in minutes. By doing so, they make it possible for people to schedule online consultations with physicians in different states.
The cost of medical marijuana registration with Leafwell varies from state to state. They cost anywhere from $50 to $200. In the case that your application is denied, you will not be charged.
Moreover, Leafwell can also help you learn more about medical marijuana's efficacy for certain patient groups. It uses evidence-based methods to make cannabis available to millions of people worldwide.
How to apply with Leafwell
To apply for Leafwell's medical marijuana card. Sign up at Leafwell's website and consult with a doctor whenever it's convenient for you, 24/7.

If you qualify, your doctor will approve you to get medical marijuana certification in your state. He may also submit your MMJ program application on your behalf.
NuggMD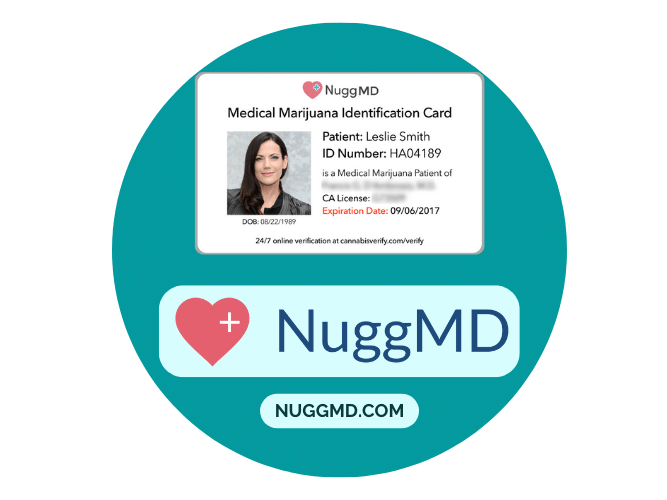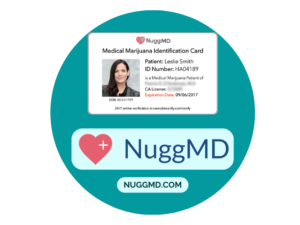 NuggMD was founded in 2015. Finding a cannabis facility, driving there, filling out paperwork, and dealing with a doctor who may or may not care about your treatment are all unnecessary hassles with NuggMD. They make it easy to get your medical marijuana card online, so you don't even have to leave your house. They've helped more than half a million people in four states: California, New York, Nevada, and Oklahoma.
Prices for NuggMD vary from state to state, and an appointment can cost anywhere from $99 to $149.
How to apply with NuggMD 
Go to NuggMD's website and submit your documents to get a free consultation with a licensed doctor to apply for a medical marijuana card.

Their 15-minute video consultation is completely confidential and secure and can be done at a time that is convenient for you.

If a NuggMD online doctor agrees with your recommendation, it will cost you a fee. The good news is that you only have to pay if you're approved.

After approval, they will send your NuggMD recommendation within 3-5 business days.
Green Health Docs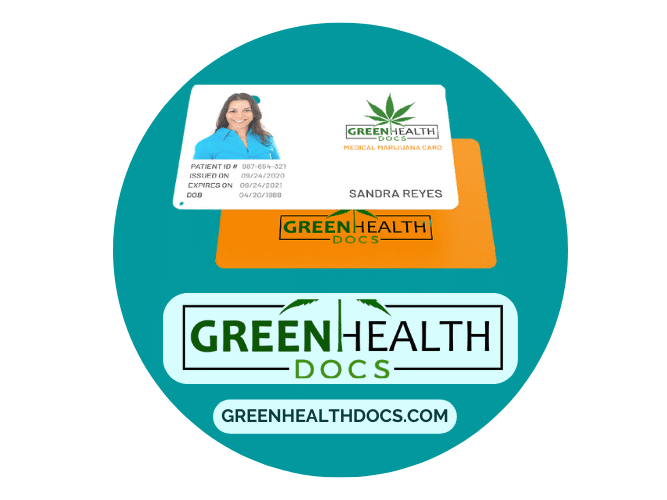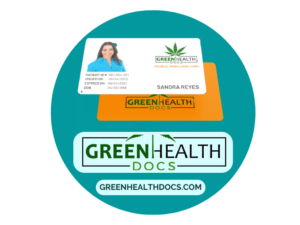 Green Health Docs is another trusted place to get a medical marijuana evaluation and see a primary care doctor. They are aware of the difficulties patients experience and the benefits medical cannabis can offer. They've helped over a hundred thousand people get medical marijuana cards across the country.
All of their physicians have state licenses and Board Certifications. You can expect the same high standard of care from their doctors as you would from your own primary care physician when you make an appointment with them.
At Green Health Docs, an initial visit with a qualifying medical marijuana physician costs only $149.
Related: [How To Get A Virginia Medical Marijuana Card In 2022]
How to apply with Green Health Docs
To apply for a medical marijuana card with Green Health Docs, make an appointment by calling or filling out their website form. Their doctor can see you in 15 minutes with same-day appointments!

After a 10-15 minute evaluation, their doctor will determine your medical card eligibility.

If approved, you'll receive your written certification the same day to apply online with the state for your card.
Online Medical Card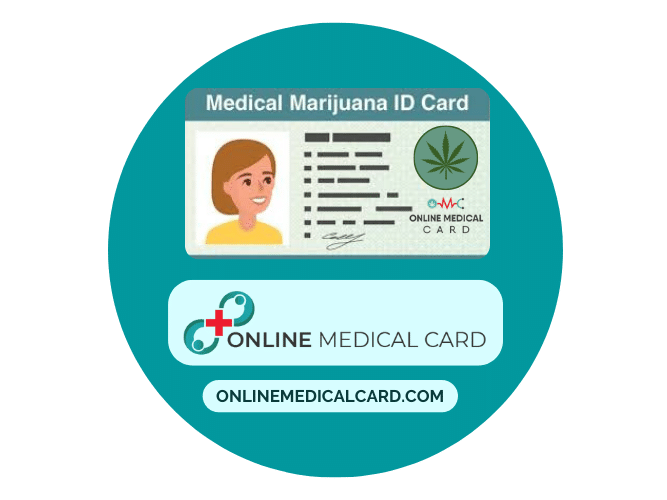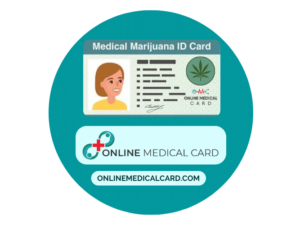 Online Medical Card, which has a team of experienced 420 doctors, is the quickest, easiest, and most legal way to get a 420 medical evaluation without leaving your home. In this way, they ensure that customers receive full value for their money.
Their prices start at $39.99 for California residents. However, the actual cost to customers in other states may be different.
Their whole process is done online, and qualified patients get recommendations for cannabis the same day.
How to apply with Online Medical Card
Applying for an Online Medical Card is as easy as filling out a brief application form and paying a little cost for a doctor's appointment.

Next, get a phone or video medical evaluation from a state-certified doctor. The doctor will decide whether or not you are eligible for a medical card.

Once approved, your doctor's recommendation will be sent to you via email. Having the recommendation will allow you to buy medical marijuana from a dispensary.
Qualify Conditions For Medical Marijuana Card
Laws about medical marijuana vary from state to state, and so do the conditions that can be treated with it. Most of the time, states that allow medical marijuana allow it to be used for:
Cancer

HIV and AIDS diseases.

Glaucoma

Crohn's illness

Multiple sclerosis (MS)

Amyotrophic lateral sclerosis (ALS), also called Lou Gehrig's disease

Epilepsy and seizures

Continual pain

Extreme nausea

Parkinson's illness

Anorexia

Migraines

Fibromyalgia
If you have chronic illnesses that are affecting your quality of life, your primary care physician may suggest trying medical marijuana if it is legal in your state. This includes any symptoms that make it difficult to function on a daily basis or that pose a risk to your mental or physical health.
Complete Guide to Applying for a Medical Card
Consult with your primary care physician is the first thing you need to do in order to receive a card allowing you to legally use marijuana for medical purposes. It is up to your doctor to decide if medical marijuana is necessary for you. He will also inform you of any potential side effects or risks. You can proceed forward with the process once you've gotten your doctor's clearance. 
Registering with your state's medical marijuana registry is usually the first step. However, this varies by state. You will be required to present evidence during the registration process that demonstrates that your primary care physician has recommended that you use medical cannabis to treat your symptoms. ‌
You Might Also Like: [Benefits of Using CBD Oil]
Some states require applicants to create an online account in order to submit their registration forms and medical clearances. When you create an account, your information will be saved and made available to you in the event that you ever need to renew your medical marijuana card. A caregiver's credentials must be entered alongside the applicant's if you're applying for a card jointly with a caregiver. ‌
If you want a medical marijuana card, you'll probably have to pay a fee. Online payments are accepted, and the fee varies by state. With your valid medical marijuana card in hand, you will be able to legally purchase medical marijuana.
Final Thoughts 
Having a valid medical marijuana card is an important step towards safely and legally using medical marijuana. Not only will this allow you to purchase medical marijuana, but it also helps to ensure that you are in compliance with all relevant laws.
Getting a legal, medical marijuana card from a legitimate provider requires following the right steps. Whether you are applying for a new card or renewing an existing one, this guide will help you in choosing the best provider.