Listing Delivery Services
614
Details
We guarantee the very best prices in Washington dc ! Whether you spend $60 or $350, you'll get the most value bang for your buck. We purchase directly from farmers, and pass down the savings to you each and every day by skipping middlemen.
⁃ Easy Ordering - just send  a text  a selfie with your photo ID and we will process your order promptly.
⁃ 100% satisfaction guaranteed !!
⁃ Professional Delivery! We promise to be private/discreet. Please let us know if the driver should meet you curbside, come to your door, or follow any special instructions when arriving
Text or Call
MENU
ALL NEW MENU AND FLOWERS
ALL NEW AND FRESH BATCH IN STOCK !!!
HURRY !!!!
*** BEST SELLERS***
HYBRID (H) SATIVA(S) INDICA(I)
TOP SHELF
160 FOR 1 OZ /////// 80 FOR 1/2 OZ //// 40 FOR 1/4 OZ 
TAHOE OG (I) *
GORILLA GLUE GG#4 (H)*
CANNATONIC (H)*
C-99 (S)
SOUR MAUI (S)
STARBUST (S)*
MIMOSA(H)
AURORA INDICA (H)
MENDO COOKIE(H)
MAC AKA MIRACLE ALIEN COOKIE()
OG SKUNK (I)
AMNESIA HAZE(S)*
BLUE DREAM(H)
BLUE BERRY PIE(H)
PREMIUM
120 FOR 1 OZ /////// 70 FOR 1/2 OZ //// 35 FOR 1/4 OZ
MAD MAN OG(I)*
TRAIN WRECK(H)
WHITE NIGHTMARE(S)
DURBAN POISON(S)
ALASKA THUNDER(H)
CAPTAIN AMERICA(S)
AK-47(S)
BLACK CHERRY (I)
CHERRY PIE(H)
PANAM RED (S)
LEMONADE (I)
AAA
220 FOR 1 OZ /////// 120 OFR 1/2 OZ //// 70 FOR 1/4 OZPURPLE HAZE(S)
RUNTZ (H)
ELVIS (H)
THAI STCIK (I)
GREEN HORNET (S)
OBAMA KUSH (I)
LAMBS BREATH (S)
EXOTIC / INDOOR / DESIGNER
300 FOR 1 OZ /////// 160 FOR 1/2 OZ //// 90 FOR 1/4 OZ
INDOOR WHITE RUNTZ (H)
GRAND DADDY PURPLE (I)
OBAMA RUNTZ (H)
PANAMA RED(S)
INDOOR COOKIES (I)
BLUE DREAM (H)
KOBE 8 (I)
SHATTER – GELATO AND VANILLA ICE CREAM
CARTS-40/G (3G FOR 100)
APPLE JACK
GRAND DADDY PURPLE
WIZ KHALIFA OG
SKY WALKER OG
PARIS OG
SHERBERT
SOUR TANGIE
STRAWBERRY SHORTCAKE
ECLIPSE
BLACKBERRY KUSH
LEMON WALKER
POMELO
CEREAL MILK
GLUETOPIA #99
MENDO SKY
BERRY WHITE
SHATTER - 40/G (3G FOR 100)
BANANA OG
KING LOUIS
STRAWANA
SUNDAE DRIVER
EDIBLES –40/G (3G FOR 100 OR 10G FOR 300 DEAL)
CHOCOLATE BAR - 60
DANK GUMMIES
CHERRY ORANGE
TROPICAL GUMMIES
ERRLLI SOUR
LOL EDIBLES
CRUMBLES  –40/G (3G FOR 100 OR 10G FOR 300 DEAL)
WEDDING CAKE
SOUR DIESEL
PURPLE PUNCH
NORTHERN LIGHTS
DELTA 8 THC SYRUP -60
TINCTURE -60
MOONROCKS – 40/G (3G FOR 100)
WAX – 40/G (3G FOR 100 OR 10G FOR 300 DEAL)
BUDDER- 40/G (3G FOR 100 OR 10G FOR 300 DEAL)
dispensary near me
weed delivery near me
recreational dispensary near me
dispensary near me open
weed dispensary near me
cannabis dispensary near me
best dispensary near me
DC dispensary
marijuana dispensary IN DC
best dispensary in DMV
medical marijuana dispensaries Washington DC
Washington DC  recreational dispensary
cannabis dispensary DC
weed gift shop near me
weed gift shop dc
1 Reviews

Great service!! They are quick and discreet with unbeatable prices! Recommended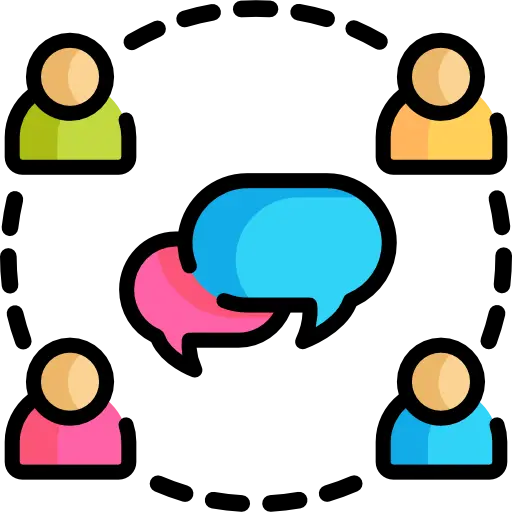 Get answers to your queries now
Ask Question